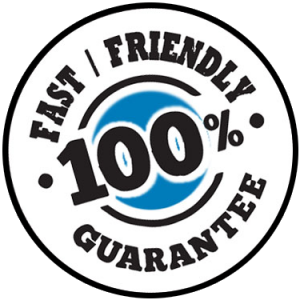 A FAST AND QUALITY ROOF FOR YOUR HOUSE
At Full Scale Roofing we know that you're looking for a roofing contractor you can depend on in order to accelerate the process and eliminate the hassle that often exists when working on a roofing project. When it comes to your residential roofing needs you should know that we are your one stop shop. We pride ourselves on the implementation of quality roofing and can finish most roofs in one day.
Are you worried about the condition of your roof? Do you know that your roof is quite old and may even be the original roof that was put in place when the house was constructed? Do you suspect that you have some leakage into the attic? Have you recently had a significant storm in your area that may have caused some damage? In all of these cases you need to have your roof inspected and this is something we can do for you free of charge.
It's certainly true that all roofs will wear down eventually over time and this is why we recommend that you have a roof inspection on a regular basis in order to ensure the quality and security of your roof. Many people only think about getting the roof inspected when they're about to put their house up for sale, but this is a false economy as the type of repairs need by then may be quite significant.
In any case, should you be worried about that storm damage, even think that you may have a hint of leakage, or know that you haven't had an inspection in recent years, now is the time.
CLICK HERE TO SCHEDULE YOUR
At Full Scale Roofing if we find something that needs to be attended to when we conduct your roof inspection we will carefully evaluate all the options, identify whether you need to repair or replace and report back to you. We will look for broken, torn or missing shingles (if applicable), the condition of the shingle granules, missing or cracked caulk or missing or rusted flashing. We will also be on the lookout for any sagging areas or wood rot, damage or cracks to the chimney, rotten rubber boots around the pipes, or gutters that need attention.
It's possible that you will only have to address some relatively minor jobs such as replacing shingles which are damaged or sealing any leaks that are found. It's possible that we will be able to make the necessary repairs without resorting to full roof replacement.
In any case, if you're worried about roofing problems get in touch right away with Full Scale Roofing, and we will have a good look for you.
In some instances, it will be necessary to recommend a complete roof replacement. This is normally indicated whenever a roof is exhibiting signs of serious damage, or may well be showing its age. Our analysis may suggest that regular maintenance and repair will probably not be enough to preserve the security and integrity of the roof in these cases.
When it comes to roof replacement Full Scale Roofing is the acknowledged expert. We can deal with a variety of different roofing materials and present you with a high quality and durable roof that you can be proud of. Your new roof will not only enhance the look and feel of your home, but will last for many years into the future.
We pride ourselves in keeping our eye squarely on you, the customer and your needs. We are well known in the community for producing fast and friendly service and can finish most roofs in one day. So no matter what concerns you have about your roof, get in touch with us right away for an estimate. We will help you to repair or replace the roof on your home and give you peace of mind.
Should your roof need any type of repair following a storm or just due to wear and tear over time then we can provide you with an estimate of what needs to be done free of charge. We will then work with you to prepare a plan of action and to provide you with the most appropriate options in relation to your roof's condition.
" These guys are OUTSTANDING! I highly recommend them. Our roof looks great, thank you! "
" Very prompt service,very responsive owner. "
" Fabulous service and very friendly. We will definitely be using Mike for future roofing needs! "
" Great prices, Mike is honest and fair, doesn't try to rip people off. "
" This company is a A+. They came over to give an estimate and repaired a leaky roof for very very inexpensive price. They are professional, caring, and reasonable. I will call them again! "
" These guys are OUTSTANDING! I highly recommend them. Our roof looks great, thank you! "
" Very prompt service,very responsive owner. "
If you are looking to schedule an appointment for a free inspection or estimate please click here to schedule your appointment using our online scheduling system.
Otherwise, for general information or to contact us concerning other matters, please fill out and submit this form.  We will get in touch with you as soon as possible.