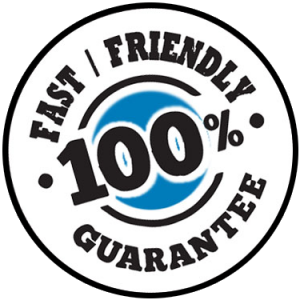 FREQUENTLY ASKED QUESTIONS
HOW LONG WILL IT TAKE TO REPLACE A ROOF?
When you choose Full Scale Roofing as your professional Houston area roofing contractors, you can expect your roof to be completed in one day. With our experienced team, we can arrive at your location and work diligently until your job is completed and up to our high standards of quality without a problem. We never leave your home in a partially finished state in order to tend to another contract.
DO YOU CHARGE FOR ESTIMATES?
Full Scale Roofing will not charge you a fee to determine how much it's going to cost for a new or replacement roof. We recommend that you conduct regular inspections in order to make sure everything is okay and diagnose any problems before they materialize into something bigger.
WHAT SHOULD I LOOK FOR IN A PROPOSAL?
Whenever you look at an estimate for repairs to your roof, make sure that it includes a comprehensive analysis of the type of roof covering, the materials to be used, how the work is going to be performed, the exact specification of the repair, the start and finish date, and time and the length of any warranty. Full Scale Roofing will always provide you with such a detailed analysis in order to help you make the best decisions for your property.
IS IT OKAY TO WORK ON THE ROOF IN THE WINTER?
Generally speaking, there are no hard and fast guidelines relating to the ambient temperature when laying asphalt shingles. While the shingles may become brittle in very cold weather, the contractor can bypass this issue by storing them in containers and only loading them to the roof as and when needed. If windy conditions are prevalent, then additional adhesive can be applied to the underside of shingles in addition to the self-sealing strips, which will ensure that they do not blow off in any storm and allow the sealing strips to set correctly.
HOW DO I KNOW WHEN MY ROOF HAS PROBLEMS?
It's best not to wait until a storm arrives and you find out that you have water infiltration somewhere. Experts advise that you should have a periodic inspection about once per year to look for warped, missing or cracked shingles and to see whether the flashings are failing. In the meantime, if you notice a lot of surface granules (from the shingles) laying around close to downspouts after a heavy rain shower, then this may be a sign that you need an inspection.
COULD I DO THE WORK BY MYSELF?
This is not something that we advise. Remember that our roofing contractors are all professionally trained in order to work safely on your roof. They are also well trained in procedures and will conduct all work, whether inspection or repair, very efficiently. It's possible that you might use an incorrect technique if you try to do this yourself, or worse, fall and injure yourself.
Full Scale Roofing recommends that you inspect your roofing systems only from a safe location, using binoculars or some other device to look at the condition of the shingles and other areas. Be very careful when cleaning the gutters after the fall season to get rid of debris and dead leaves.
WHAT WILL MY NEW ROOF COST ME?
Each roofing material comes in differing grades and has a different pricing structure. Also, you will be able to choose from a variety of different styles through the full product range. In order to get a better idea of the price, get in touch with our friendly team. One our experts will come to your Houston area property and have a comprehensive look and give you a written estimate.
CAN I FINANCE MY PROJECT?
Full Scale Roofing does offer financing options for those customers who are qualified.
Should your roof need any type of repair following a storm or just due to wear and tear over time then we can provide you with an estimate of what needs to be done free of charge. We will then work with you to prepare a plan of action and to provide you with the most appropriate options in relation to your roof's condition.
" These guys are OUTSTANDING! I highly recommend them. Our roof looks great, thank you! "
" Very prompt service,very responsive owner. "
" Fabulous service and very friendly. We will definitely be using Mike for future roofing needs! "
" Great prices, Mike is honest and fair, doesn't try to rip people off. "
" This company is a A+. They came over to give an estimate and repaired a leaky roof for very very inexpensive price. They are professional, caring, and reasonable. I will call them again! "
" These guys are OUTSTANDING! I highly recommend them. Our roof looks great, thank you! "
" Very prompt service,very responsive owner. "
If you are looking to schedule an appointment for a free inspection or estimate please click here to schedule your appointment using our online scheduling system.
Otherwise, for general information or to contact us concerning other matters, please fill out and submit this form.  We will get in touch with you as soon as possible.