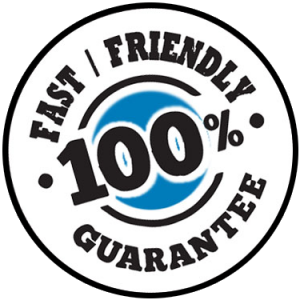 Full Scale Roofing specializes in the installation, repair or replacement of commercial roofing systems. Each member of our team is highly trained in order to meet safety and installation certifications with regard to materials and techniques.
We recognise that your commercial building is a significant investment and asset and its proper operation is crucial to your ability to deliver, as well as to your profitability. We will help you to properly manage and maintain your roof as an integral part of yo will provide peace of mind and enable you to maintain high levels of productivity, while reducing operating costs and any disruptions to your business operation.
When work is needed we will take care to minimize any distractions to customers or employees, as well as keeping the noise level to the bare minimum. We pride ourselves on being able to maintain cleanliness and order at every work site. In short, we will cause minimum disruption to you as we work diligently to finish the job in hand. Remember, that we warrant all of our work and will liaise with you closely in order to communicate the progress that we are making and listen to any issues that you may have.
Not only do we exclusively use top-quality products and roofing materials, but we only employ the best when it comes to quality of workmanship and professionalism. We always use our own teams at Full Scale Roofing when working on your roof. This allows us to maintain total control, to manage time and to reduce the costs associated with the project. You will only get technicians who are certified and properly trained, with plenty of expertise and experience to work on your organisation's roof.
WE HELP YOU GET BACK UP TO SPEED
You face enough challenges when operating your business as it is, without having to worry about the structural integrity of your building's roof. You can rest assured that Full Scale Roofing will be at your side as soon as you determine that have any roofing issue, in order to conduct repairs or replacement as appropriate. This will allow you to get back to what you do best with the minimum amount of disruption.
Should your roof need any type of repair following a storm or just due to wear and tear over time then we can provide you with an estimate of what needs to be done free of charge. We will then work with you to prepare a plan of action and to provide you with the most appropriate options in relation to your roof's condition.
" These guys are OUTSTANDING! I highly recommend them. Our roof looks great, thank you! "
" Very prompt service,very responsive owner. "
" Fabulous service and very friendly. We will definitely be using Mike for future roofing needs! "
" Great prices, Mike is honest and fair, doesn't try to rip people off. "
" This company is a A+. They came over to give an estimate and repaired a leaky roof for very very inexpensive price. They are professional, caring, and reasonable. I will call them again! "
" These guys are OUTSTANDING! I highly recommend them. Our roof looks great, thank you! "
" Very prompt service,very responsive owner. "
If you are looking to schedule an appointment for a free inspection or estimate please click here to schedule your appointment using our online scheduling system.
Otherwise, for general information or to contact us concerning other matters, please fill out and submit this form.  We will get in touch with you as soon as possible.